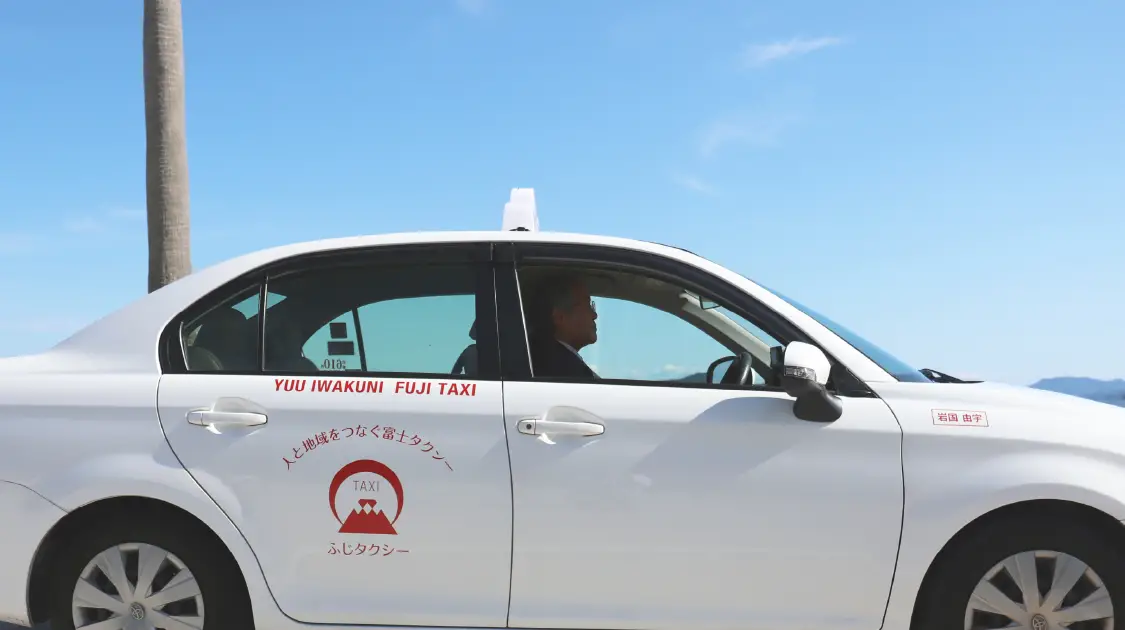 How to use
Call / Reserve a taxi
Sightseeing
Shopping
Day trip
Sports Boy Scouts
Hospital
A visit to a grave
Buddhist memorial service, etc.
Are you in trouble with this?
We will support you when you go out.
Name
Address (pick-up location)
Telephone number
Date and time
Destination
Please tell me. Check the schedule and the reservation is complete!
TEL 0827-63-0038
Telephone reception hours 9:00-17:00
Available taxis list
Ordinary taxiUp to 4 people can ride

Jumbo taxiUp to 9 people can ride

Welfare / long-term care taxiWheelchair / stretcher transfer possible
When using
When boarding

Please tell the driver where you are going after boarding. Please feel free to let us know if you have any stopovers on the way.* If it is difficult to tell the destination, it is also recommended to show the map of your smartphone.

When getting off

Upon arrival at your destination, pay the fare shown on the meter. You can use cash or PayPay.
In addition, we will give you a receipt so please receive it.

If you forget something

If you have forgotten something in the car, it is convenient to have a receipt for you to find it smoothly.