Company Vision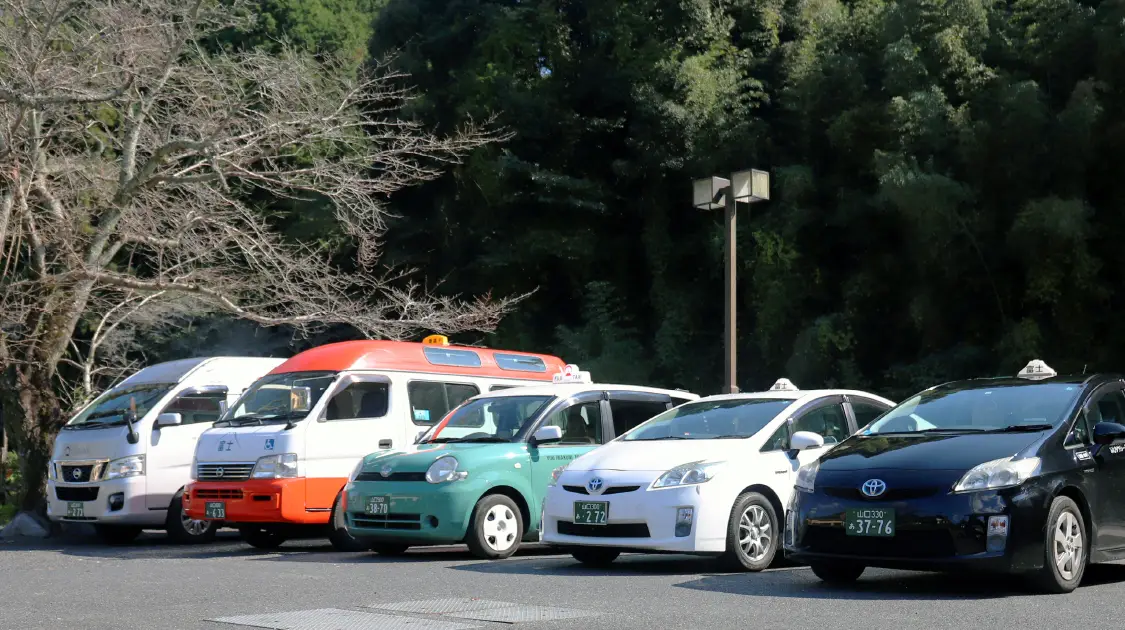 To make a new beginning
a matter of course
Thank you for using Fuji Taxi.
The social role of taxis has changed with the times to support the outings of everyone who visited Iwakuni City, Yamaguchi Prefecture, including the local people of Yuumachi, Iwakuni City.
We will continue to work together with the local community to create smiles for our customers, aiming to be a safe, secure, and kind community-based taxi company for our customers, and will continue to devote ourselves to the future.
Thank you very much.
CEO
Ueki Hiromitsu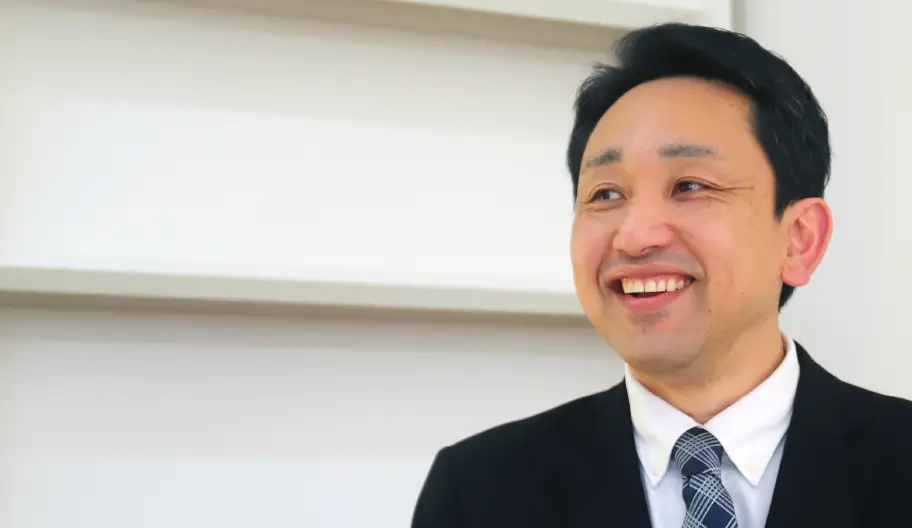 Company Mission
We, Fuji Taxi, will continue to contribute to the local community through our passenger transportation business and become a company that will lead the next era.
Social contribution company
Respect the harmony
Create a new era
Concept
Diamond FUJI
Aiming to be a taxi company with the highest customer satisfaction
Business knowledge
Safe driving, legal compliance, altruistic spirit
Fuji Taxi's new initiative
Shopping agency business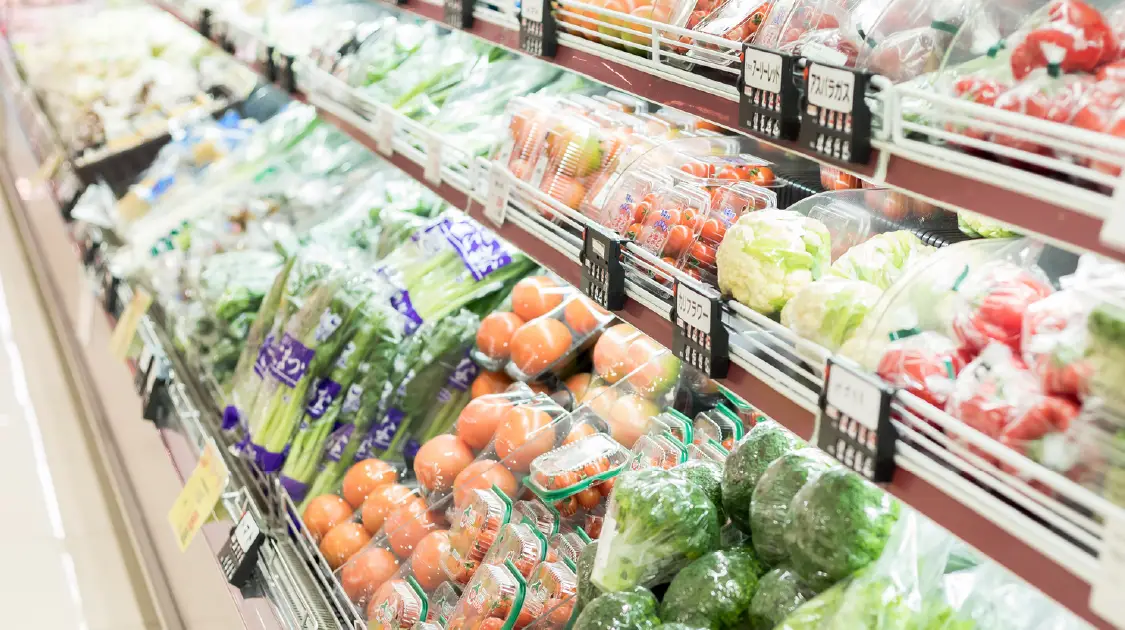 "Shopping refugees" are becoming a problem for a society with a declining birthrate and an aging population.
The shopping agency service is expected as one of the means to save these shopping refugees.
For customers who cannot shop and customers who want to shop but are too heavy to carry to their homes, Fuji Taxi, which is closely related to the local community, will work on a shopping agency service that delivers products to their homes.
Sightseeing taxi business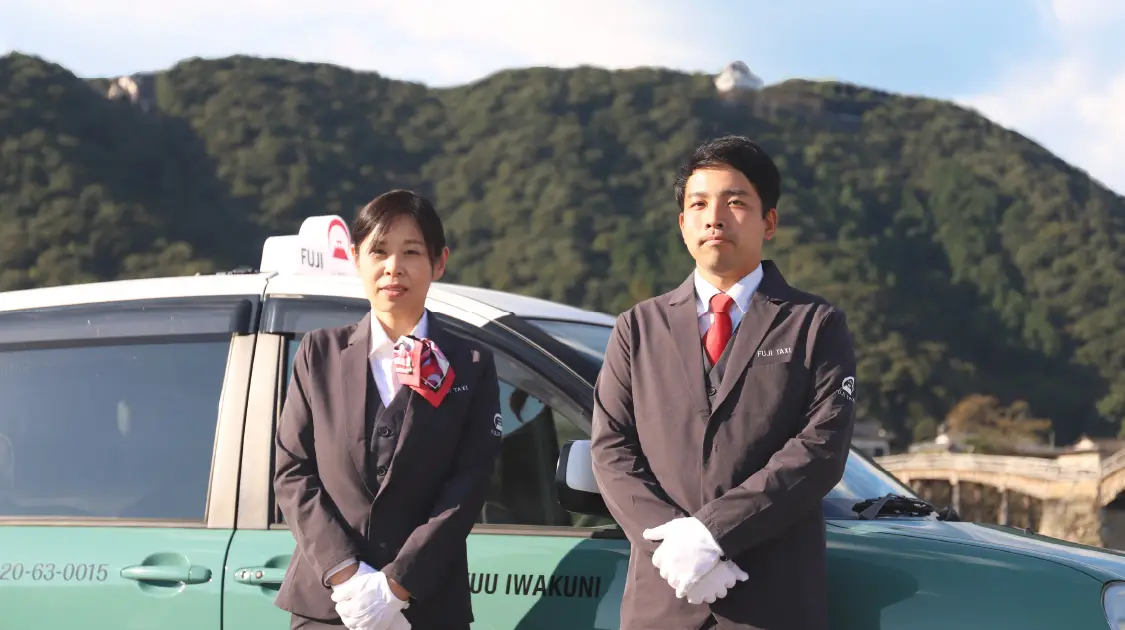 Iwakuni City has many tourism resources, such as the Kintaikyo Bridge and the Iwakuni Castle.
However, the availability of tourist taxis in Iwakuni City has been quite limited.
Fuji Taxi has recently started a new sightseeing taxi business that not only transports customers safely, but also maximizes the attractiveness of tourism resources throughout Iwakuni City to help enjoy a fulfilling sightseeing experience with peace of mind.
Health management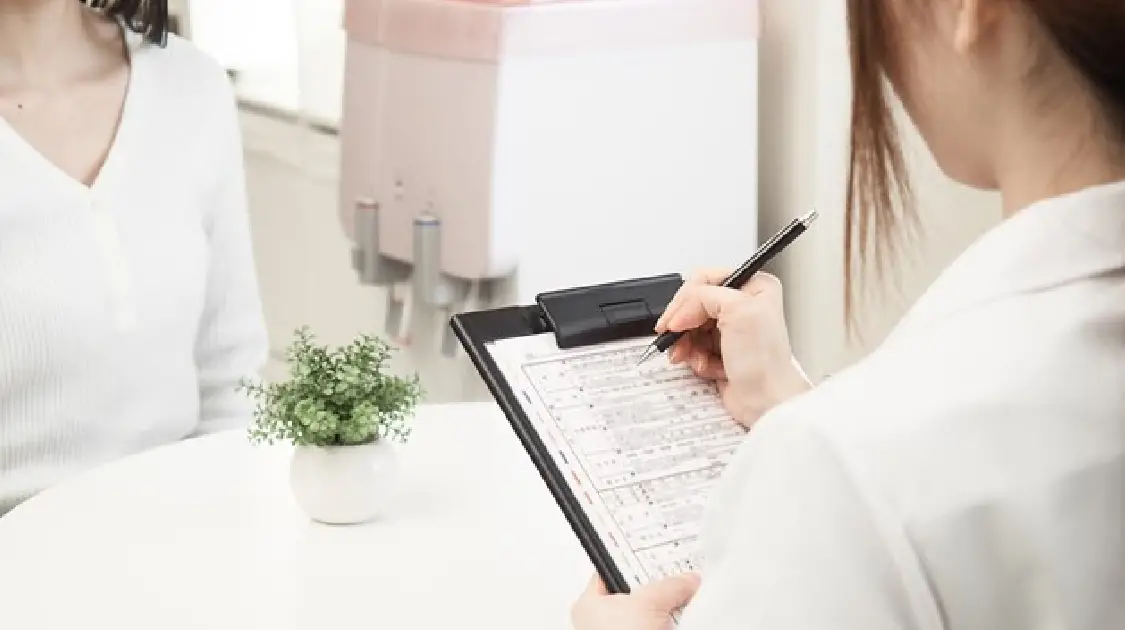 Fuji Taxi is certified as an excellent health management corporation. We are working on health management to support the health promotion of all employees, including drivers.
We aim to be a company where employees can work in good physical and mental health and strive for safe driving.
Currently, we are refraining from hiring smokers due to company policy based on the Health Promotion Law.
Women can work comfortably
Fuji Taxi aims to create an environment where women can work comfortably.
We support the qualification acquisition system, pregnancy / childbirth / child-rearing support system, and both career advancement and child-rearing.
We will carry out training that meets the needs of women so that they can work comfortably, such as business makeup courses, etiquette courses, yoga, beauty treatment salons, and English conversation classes.
We actively support the recruitment and social advancement of women.

We support the Sustainable Development Goals
At Fuji Taxi, we are particularly focusing on items "3" and "11".

Ensuring a healthy life for all people of all ages and promoting welfare

Make cities and human settlements comprehensive, safe, robust and sustainable
Fuji Taxi is working to solve social issues through its business in order to achieve the goals of the SDGs and realize a sustainable society.
Employee education efforts
In-house training

English conversation training
Company Profile
Company name

Fuji Taxi Co., Ltd.

CEO

Ueki Hiromitsu

Address

747-1 Yuumachi, Iwakuni City, Yamaguchi Prefecture 740-1406

Date of establishment

August 1971

TEL

0827-63-0038

FAX

0827-63-0080

email address

info

fuji-taxi.net

Business content

General passenger car transportation business
(Taxi / Jumbo taxi / Nursing taxi)
Sightseeing taxi business
Shopping agency business

number of employees

11 people
Among them, male: 9 / female: 2 (2 part-time jobs)

Owned vehicle

5 hybrid taxis
2 large welfare taxis
1 Jumbo taxi 10-seater

Membership of professional institutions

SIESF Corporate supporter
PICC Public Interest Capitalism Promotion Council Corporate Supporter
Iwakuni Nishi Chamber of Commerce
History
1971

Founded by Yu Sogyo Co., Ltd.

1976

Company name changed to Fuji Taxi Co., Ltd.

1980

Permission to enter the JR premises

1985

Introduced welfare taxi

2019

Business succession Change of representative director (Yomitsu Ueki) inaugurated

2020

Relief project application permission (Ministry of Land, Infrastructure, Transport and Tourism)

2021

Celebrate the 50th anniversary of its founding